Lah Hay is a Grenadian expression whose better known sister is 'drevait'. It means to wander, to adventure, to explore.
I'm a queer Caribbean girl with a severe case of wanderlust. Lah Hay is my attempt to blend an old passion of mine: writing and my wanderlust to create something other travel lovers would love to read.
I spend my days trying to create new opportunities to travel – it's my passion. It is the most fulfilling and enjoyable thing and always a learning experience. I can't promise coverage of glamorous Eurotrips (for now) and I'm not about to pretend travel is cheap. I won't ignore my privilege and tell you "just save your money, it's worth it" but I do want to speak about some of the tips and tricks I've used to afford to travel and share stories from my past travels or in real time.
Come Lah Hay with me 🙂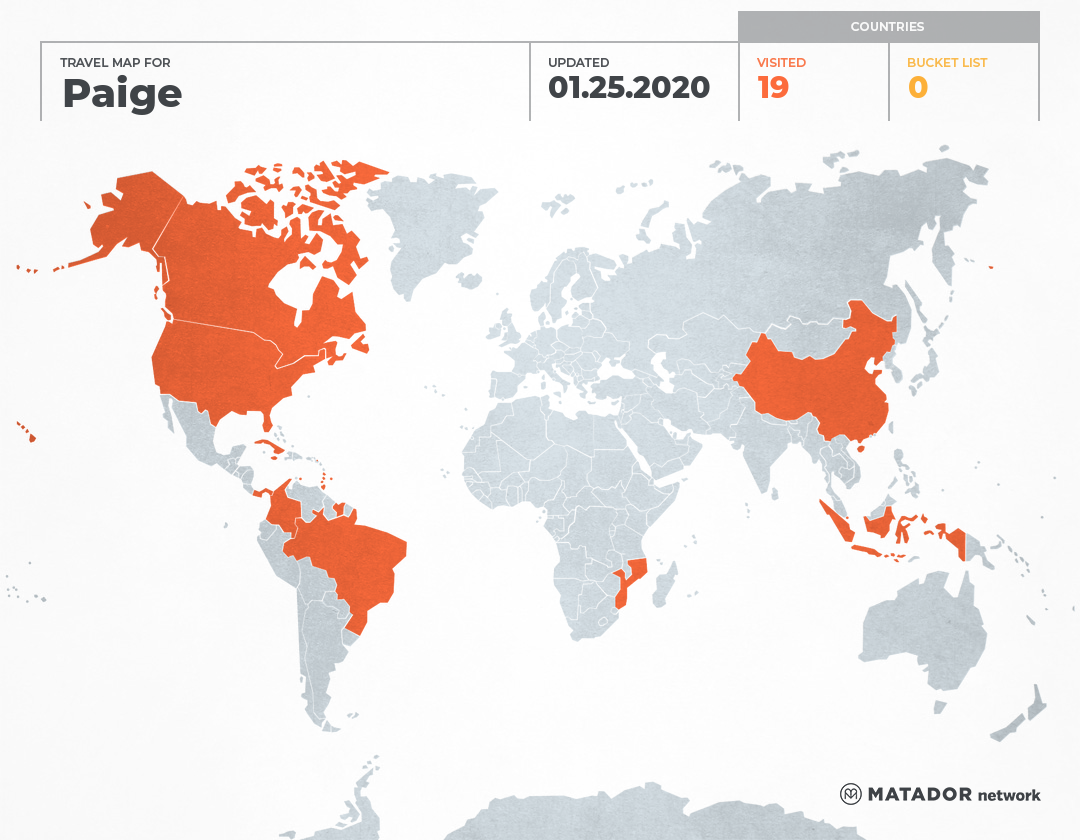 Paige has been to: Antigua and Barbuda, Barbados, Brazil, People's Republic of China, Colombia, Curacao, Grenada, Indonesia, Jamaica, Panama, Saint Lucia, Saint Vincent and the Grenadines, Singapore, Suriname, Trinidad and Tobago, United States.
Get your own travel map from Matador Network.
Contact me at: lahhaytravels@gmail.com.